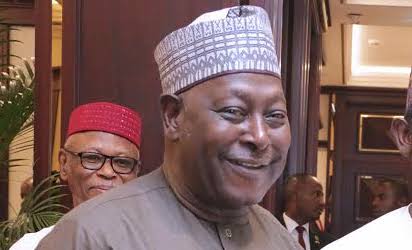 President Muhammadu Buhari have called for the prosecution of former Secretary to the Government of the Federation, Mallam Babachir Lawal.
This was revealed by Vice President Osibanjo on Sunday who said President Buhari have urged anti corruption agencies to prepare criminal charges against lawal.
Babachir Lawal who served as SGF from august 2015 was sacked in October 2017 for stealing money meant for victims of Boko Haram insurgency.
According to the Vice president, former DG of the National Intelligence Agency, Ayodele Oke have also been recommended for prosecution.
It will be recalled that Ayo Oke was in charge of the NIA when a large vault of money was recovered in an Okiyi apartment, in Lagos.