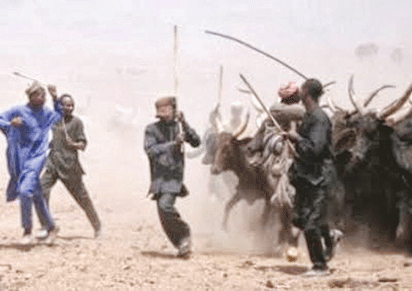 Bare village in Numan Local Government Area of Adamawa state is currently in fear as many have been feared killed as suspected herdsmen  unleashed hell in the community
Dominique Yohanna, a local resident who made it known to us very late on Friday night, said the attacking herdsmen had already sacked the community.
He noted that a high fatality figure "is quite possible as they struck in the night, catching our people unawares, so you can expect anything."
Bare, which recently fell to similar reign of terror, recorded several deaths and a Catholic seminary in the area burnt.
Details later…..