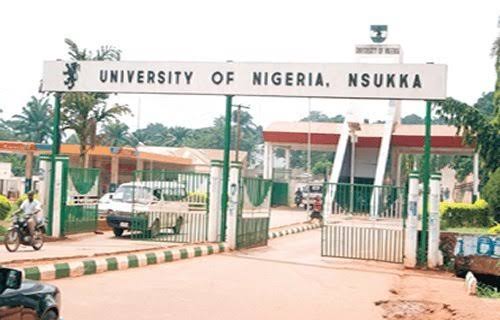 News reaching us has it that a new vice chancellor has been appointed today for the University of Nigeria Nsukka (UNN). He is Professor Charles Arizechukwu
Igwe.
Professor Igwe, until his appointment was the Deputy Vice-chancellor Administration. He will take over from the outgoing vice chancellor, Professor Benjamin Ozurumba.
Professor Igwe is expected to assume duty on June 4, 2019.
Before His appointment today, Professor Igwe performs th3 following functions in the premier university;
Administrative Records at University of Nigeria
Member, University of Nigeria, Senate (2003-Date)
Head, Department of Soil Science (2005-2008)
Associate Dean, Faculty of Agriculture (2006-2008)
Dean, Faculty of Agriculture (2008-2010)
Director, External Studies Unit ( 2009–Date)
Member, University of Nigeria Governing Council (2013-Date)
Member, Appointment & Promotion Committee (Academics) (2013-Date)
Member, Tenders Board, University of Nigeria,Gov. Council (2013-Date)
Director, University Advancement Centre  (2014-Date)
Member, UNN Transition Committee on IGR (2014)
Member, UNN Transition Committee on Municipal Services (2014)
Lectures on the following Courses;
Principles of Soil Science
Climatology and Biogeography
Soil Chemistry & Mineralogy
Soil & Water Conservation
Soil Physics
Irrigation & Drainage
Soil Genesis & Classification
Advanced Soil Chemistry & Mineralogy
Source: unn.edu.ng