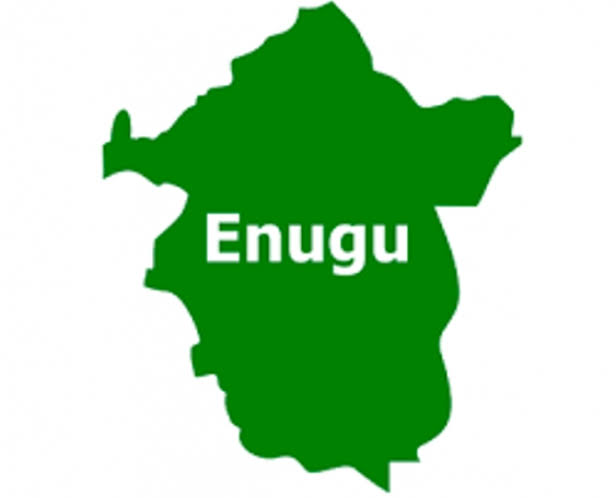 Nchatancha Community in Eke Obinagu, Enugu East LGA of Enugu State was this morning, thrown into confusion and serious unrest (which led to the drafting of security operatives) following the murder of an elderly woman in her late 50s.
The victim, simply identified as Mama Chinagorom by a witness that spoke to Journalist101 was found dead in her farm in the early hours of Thursday, 22nd August 2019 after she went missing the previous day.
According to a native that spoke to Journalist101, the villagers were irked following the death of the woman after they suspected she must have been raped and her stomach cut open by her assailants. (journalist101 can't verify it any of her body part is missing as alleged by the villagers)
The indigens of the area took the remains of the woman and headed to Enugu state seat of power – the Lion Building, before they were intercepted by the police by annunciation hospital junction.
The police insisted that the remains of the woman should be taken to the morgue. This resulted to a serious argument, a motor mechanic in the area said. The police had to use canisters to disperse the angry mob.
Confirming the incident, the command's Public Relations Officer, PRO, SP Ebere Amaraizu, said "the State Commissioner of Police, Suleiman Balarabe has directed for a full scale investigations with a view to establishing what actually happened and persons involved, motives amongst others.
The Command further advises members of the public to continue to be law abiding and avoiding any thing that will truncate the existing peace and security in the state as security operatives will leave no stone unturned towards unmasking those behind the dastardly act.
Meanwhile, the corpse of the deceased woman has been deposited at the hospital mortuary of the Annunciation hospital for autopsy.