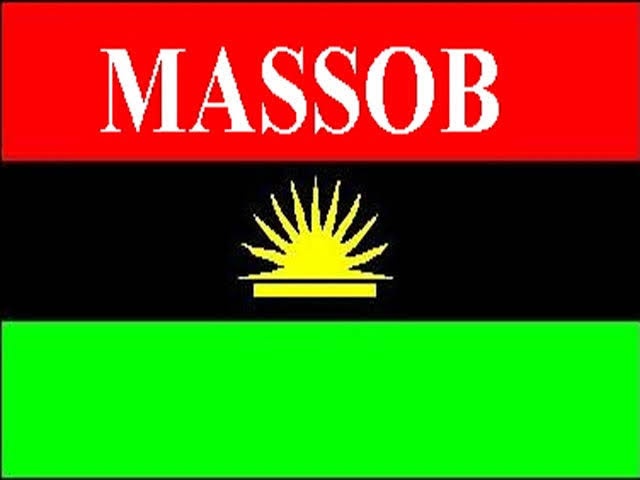 The Movement for the Actualization of the Sovereign State of Biafra (MASSOB), has cautioned Igbo youths and Biafrans in general to desist from "engaging in any destructive demonstrations or activities that will endanger our lives in the hands of Hausa/Fulani military force led by President Muhammadu Buhari whose pathological and unrepentant hatred against our people and Christians in general can never be measured."
The appeal was contained in a statement on Sunday, credited to the group's National Director of Information, Comrade Edeson Samuel.
The statement noted that, "MASSOB as the mother that gave birth to all other pro-Biafra organizations advised all pro-Biafra agitators irrespective of their group to desist from actions that will lead to avoidable death and shedding of innocent Biafran blood. Demonstrations and expression of our inalienable rights are constitutional and legal but it must be in the confinement of the principals of non-violence.
"We shall never engage in activities or actions that will give fertile ground for the soldiers of our oppressors to commit massacre on our people
"The three weeks old peaceful Nigerian Youths protests have been hijacked by sponsored hoodlums who derive joy in looting, maiming and destruction of public and private properties of Ndigbo. MASSOB warned Ndigbo not to exhibit tribalism in the activities of Nigeria Youths protests. Our enemies are looking for an opportunity to reduce the population of Ndigbo through express shooting, we should not give our enemies mindless opportunities to maim our people. There is enough agony in our land, our people are still mourning the unfortunate loss of lives and properties of Ndigbo in the last week carnage.
"MASSOB advised that every pro-Biafra demonstration or attachments of pro-Biafra agitators to the Nigerian youths protests shall pause because the Inspector General of Police has ordered his murderous men to shoot at sight any group of protesters found on the street protesting irrespective of what that group stand for. That is why they are shooting sporadically, killing innocent citizens.
"Our enemies have laid siege and ambushes against Ndigbo throughout Biafra land. We are not cowards, we are not jittery, we are applying wisdom that will save the lives of our people. The people of Biafra should go about their businesses and engage themselves in meaningful activities that will promote the spirit of Biafranism."