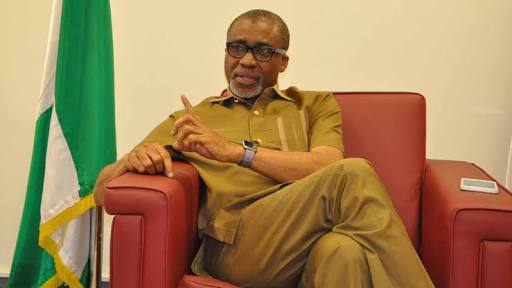 The youths said the recent suspension of Senator Ovie Omo Agege from the Senate for 90 legislative days, and the refusal to take same appropriate action on senators Dino Malaye, Shehu Sani, as well as Isah Misau and others for publicly insulting the number one citizen of the Federal Republic of Nigeria and his office, was no doubt a betrayal of the collective trust.
According to reports by Nigerian Tribune, the youths also warned the upper chamber of the National Assembly not to victimize and disband the pro-Buhari senators with a view to promoting corrupt and unethical practices which the President stood against.
The statement was jointly signed by speaker and the clerk of the Assembly, Mohammed Salihu and Desmond Minakaro respectively and made available to Tribune online in Abuja.
This act, according to the group, is totally undemocratic, unprofessional and selfish, which must be resisted at all means by patriotic Nigerians.
"Our National Assembly should be seen to be representing our interest and not politicizing and blacklisting well-thought initiatives for selfish gains.
"We will mobilize widely for the great change that will ensure that the President Buhari second term which we are working towards, comes with people of integrity as our representatives at all levels. Never again should we fold our arms and allow corruption fight back as presently seen in the Senate.
"The leadership of Arewa Youth Assembly wish to draw the attention of well-meaning Nigerians to the ongoing plot by the leadership of the upper chamber of the National Assembly to disband the pro-Buhari senators with a view to promoting corrupt and unethical practices which President Muhammadu Buhari has always stood against.
"While we respect the independence of every arm of Government, it is important that such privilege should not be abused. The interest of the Nigerian citizens should always be of paramount importance.
"The Arewa Youth Assembly which is an important integral part of the country controlling more than two third of the Nigerian Youth population and belongs to the highest office in the country, which is the office of the citizens of the Federal Republic of Nigeria with the power to decide who Governor represents their collective interest, has observed with keen interest the plan by the Senate President Bukola Saraki and others to discredit our able President Buhari.
"We demand the immediate suspension of Senator Abaribe for calling Mr President incompetent, which is an abuse on the office of the President and morally wrong of a senator of the Federal Republic of Nigeria.
"Under the very watch of the Senate President, our 8th National Assembly is turned into a Trade Union, where only a few individual interests are being promoted to the detriment of Nigerians.
"We, therefore, wish to call Senate President Saraki to order and urge him to redirect his actions towards the unity and progress of Nigeria or the Arewa Youth Assembly will mobilise to resist any further betrayal of its collective interest", he declared.