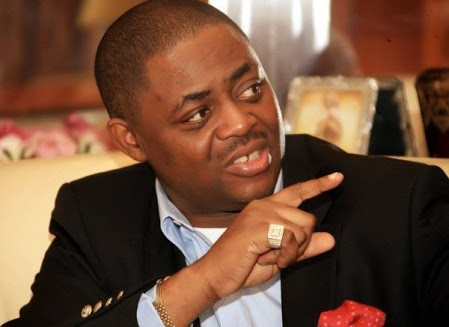 A former minister of Aviation and chieftain of the Peoples Democratic Party, Chief Femi Fani-Kayode have come out to accuse president Muhammadu Buhari for stealing the presidency.
Chief Fani-Kayode made the accusation in reply to the President's statement during the inauguration of the EFCC new head office in Abuja where the president said he was detained for three years after losing the first battle against corruption in August 1985.
According to president Buhari, "I was removed as Head of State, detained for three years. Those that we put as members of committees to investigate for abusing office they were given whatever they had misappropriated and I remained in detention until a journalist from Edo state said "My mother had to die to safe me from detention because I was only released when my mother died after three years".
Meanwhile, Femi Fani-Kayode who replied the president via his twitter page said the Buhari should count himself lucky for not being killed after committing military insurrection, mutiny and treason.
He wrote "Yesterday @MBuhari lamented about how he was detained for 3 years in 1985 for "fighting corruption". He forgot that he staged a coup d'etat in 1983, toppled a democratically-elected govt. and STOLE the Presidency and entire treasury. What could be more corrupt than that?. If his coup had failed he would have been court-martialled, tied to the stake and shot for military insurrecion, mutiny and treason and not just put under house arrest for 3 years. He should count himself lucky and not talk about history because he has much to answer for".