This is a picture of Depot bus stop, just closely opposite (or adjacent) to Police Depot (college), Enugu. What's wrong with it? Well, everything! One of my close friends who saw me take these pictures laughed it off and told me: "this is Nigeria, no one cares." Whatever that means, it is wrong.
What struck me was that most (if not all) of government's establishments are replete with this brazen display of ignorance and/or criminality.
We are quick to blame and attack politicians and call them embezzlers but I think we do same on daily basis. If a trader could have the mind to take over a bus stop like this and use it as his/her warehouse without any recourse to its supposed use, what makes you think that he/she will not sell the State if given any opportunity to lead? And people just walk by nonchalantly because 'it's not our business.'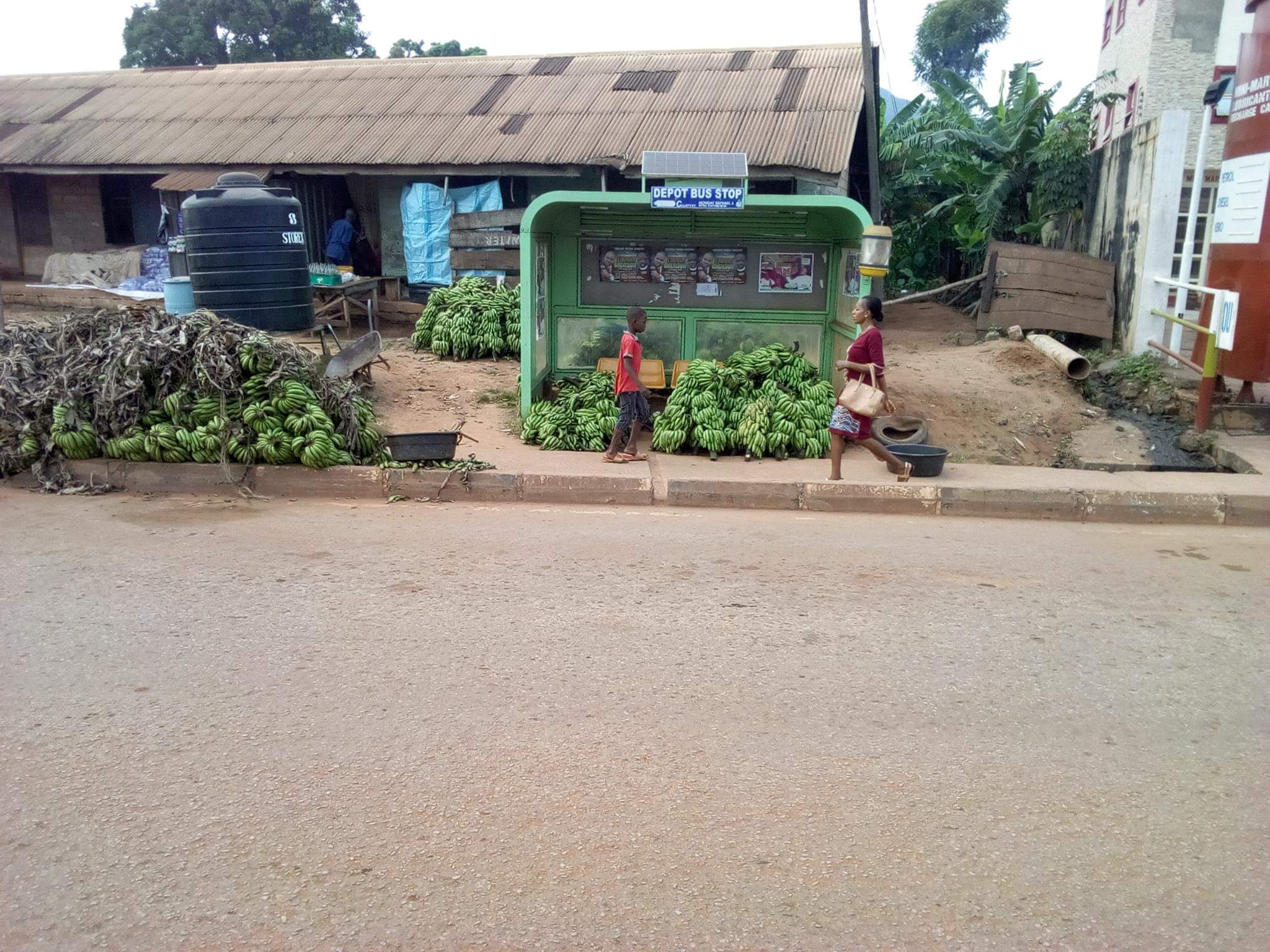 The government ought to lead by example by ensuring the maintenance and protection of its facilities, and the public should shun such non-cgallant and selfish attitude as this. It's not far-to-seek why our government is against the masses and why it seems as if heaven is deaf to the evils perpetuated by the leaders against those led. Let us learn to be true to ourselves and it shall be well with us.