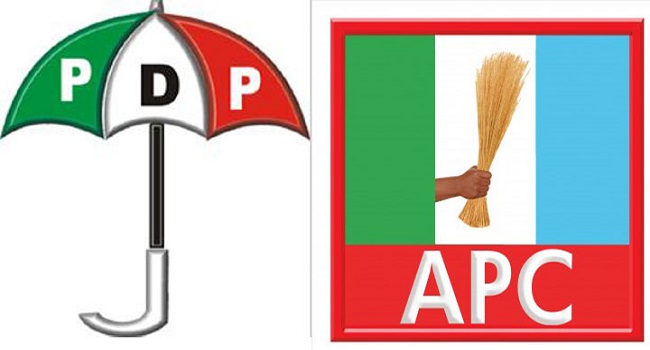 The All Progressives Congress, APC, has described the Peoples Democratic Paty, PDP's call on the Independent National Electoral Commission to name its candidate, Alh. Atiku Abubakar, the winner of the presidential election as shameful, alarming and a provocative insult to democracy and Nigeria.
The APC National Publicity Secretary, Malam Lanre Issa-Onilu, said, on Sunday in a statement, that such call was also an unwarranted strike against the people of Nigeria.
The ruling party said the PDP was seeking a short-cut by false and premature claims of victory because it was unwilling to wait for INEC, which is the constituted legal authority, to complete its task.
The statement read in part: "Because they want the presidency so badly that they have engaged in all manner of misconduct and spared little cost to achieve their aim, they now believe that they are entitled to claim victory notwithstanding the vote and will of the people. But this is not the way of democracy. Democracy means the people choose for themselves not that the PDP chooses for them.
"That may have been the way in the past when they engineered and kidnapped elections to achieve their desired end notwithstanding the true will of the people. Thankfully, those days are gone and gone forever.
"These elections are supposed to be democratic exercises not a platform for the PDP to impose their selfish designs on a hopeful nation. The PDP should honour and follow the sovereign will and sober dignity of the Nigerian people.
"For our part, the APC has governed and campaigned as we believed was right. Because of this, we are content to await the verdict of the people. We also believe that only INEC has the authority to announce election results. What the PDP is trying to do, by claiming without any factual basis that Atiku has won, is usurp INEC's constitutional authority. Moreover, PDP's words are rash eruptions that may incite needless violence and unrest."
Daily Trust