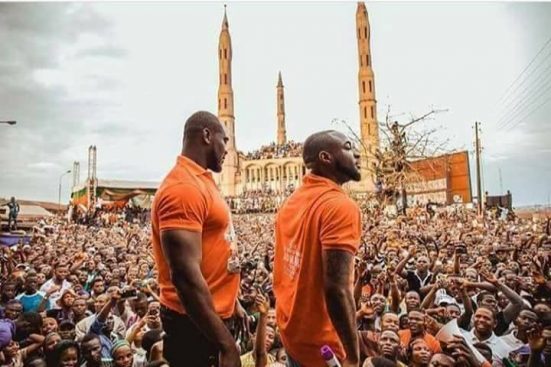 Popular Nigeria artist, David Adeleke popularly known as Davido has reacted to the outcome of the Osun governorship election appeal court ruling.
In his reaction, the nephew to the PDP candidate in the September Guber poll in Osun state, Ademola Adeleke said the ruling of the appellate court though very painful, is not the end of the road.
He urged their supporters to remain calm.
"My people. We can't hide our disappointment this judgment of the Court of Appeal. It hurts, it's extremely painful but guess what? It is not the end. Far from it. Everyone remain calm. I want to urge all our supporters to remain calm in this time."
The music icon made this assertion via his twitter handle. He went ahead to assure the people of Osun State that they will be challenging the ruling at the highest court of the land- Supreme Court and they are certain of victory.
"As you all know there is one last and most important lap. It is time for that last lap and the God I know and serve is in control.
"We won the first leg. We have lost the second leg but I am certain the Highest Court in the land will rectify and restore all that has been stolen from us with this judgment! Everybody stay calm and stay safe! See you on the other side" he concluded.
Recall that earlier today, appeal Court sitting in Abuja overturned the ruling of the tribunal which declared the candidate of the PDP winner of the Osun governorship election.
My people. We can't hide our disappointment this judgment of the Court of Appeal. It hurts, it's extremely painful but guess what? It is not the end. Far from it. Everyone remain calm. I want to urge all our supporters to remain calm in this time.

— Davido (@iam_Davido) May 9, 2019