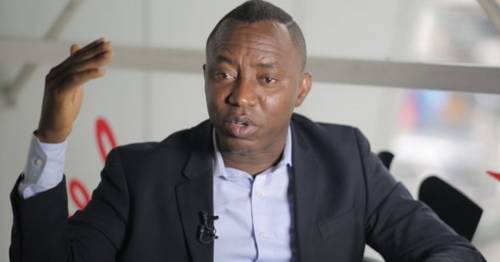 Omoyele Sowore, the national chairman, the presidential candidate of the African Action Congress (AAC) and the publisher of the popular Sahara Reporters- an online media platform and eight others have been suspended from the party.
The decision to suspend them was reached by the National Executive Committee (NEC) meeting of the party yesterday.
Announcing the decision of the party, Okwi Ibeh, a member of NEC said Omoyele was suspended for inability to convene or hold the constitutionally mandated quarterly meeting of the NEC, anti-party activities, financial misappropriation, allowing inflow of foreign funds into the party and personally retaining same in contravention of Section 225 (3)(4) of the 1999 Constitution (as amended).
The party went ahead to appoint Leonard Nzenwa as a replacement in acting capacity.
The suspension letter dated 27th March stipulated that the suspension is for a period of six months except overturned by a National Convention of the party.