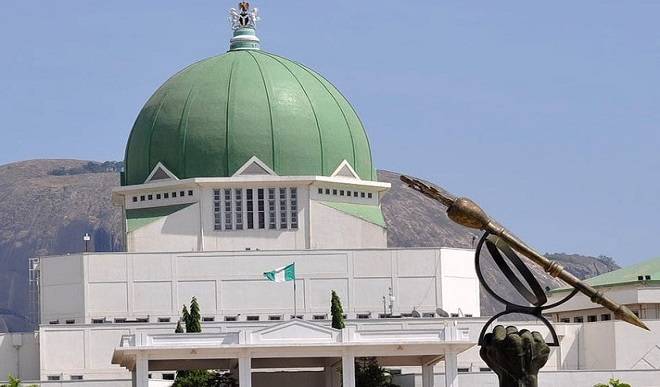 The last election for the leadership of the National Assembly of Nigeria, particularly, the House of Representatives has opened up a can of worms as democracy went up for sale.
Nigeria lawmakers of the "Hallowed chamber" were captured on tape selling their votes to one of the candidates for the position of speaker of the House of Representatives.
The National Assembly Clerk, Alhaji Mohammed Sani Omolori who was obviously embarrassed and completely disappointed by the conducts of the supposed Lawmakers can be seen and heard in the video openly allowing the process of the sale of the votes-for-dollars to be credited to voters when they send an image of their vote and green debit card number to a given phone number.
The Methods adopted by the lawmakers for the Vote Sale and Verification for dollar Inducement were in two ways;
1. Snap a picture of your ballot paper with your chosen candidate and your Green card bearing the name of one of the candidates and send to a certain phone number and get paid.
2. If you don't want to do that you openly show your vote to a group who tick your name in a register so you get your money.
Recall that the the act of taking pictures of votes was declared illegal by Nigerias' electoral umpire, INEC.
watch the video of this shameless process below: