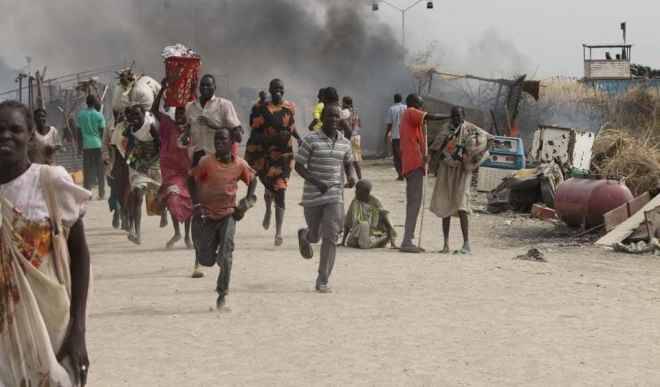 A suspected militia group has attacked sondi-, a small town in Wukari Local Government Area of Taraba state, DAILY TRUST reports.
The attack which left many dead and houses Burnt, including the palace of the chief of Chunko and a police station is said to be the second attack in two days in Jukun Town.
DAILY TRUST also reports that the president of the Jukun Youths Association confirming the attack said the Tiv Militia were behind the attack in Sondi Town.
In a reaction, the president of the Tiv cultural association in the state, Mr. Goodman Dahida said the attack on Chunko was a retaliation to the attack on a tiv man that was shot with his family by Jukuns at Joita, s border town between Taraba and Benue state.
Confirming the attack, the police spokesperson in the state, DSP David Misal said he was aware of the attack on Chunk town by suspected militia but was still awaiting reports on that of Sondi.