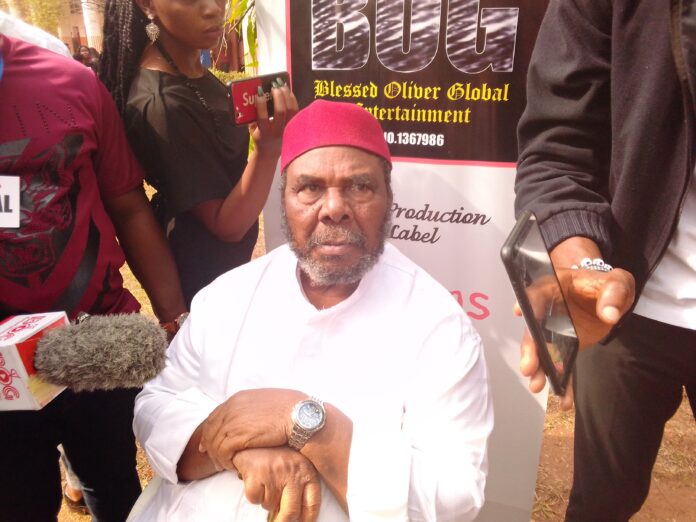 Veteran Nollywood actor, Pete Edochie has condemned the act of kneeling down to propose to women by the men as "madness" as such act is alien to our culture.
The Nollywood Icon made this known during the audition of over 1000 artists in Enugu by Blessed Oliver Global (BOG) entertainment for the movie; "LION OF AFRICA GOING TO AMERICA" which is a movie that seeks to promote Igbo culture.
Edochie said; "kneeling down to propose to a woman is madness as the white men that does that doesn't live long with their wives.
"Westerners worship women like idol and if there's any problem in the marriage, the man is chased out if the house and the woman is at liberty to bring in whoever she like.
"We wouldn't want such thing in our own society. Using myself as an example, i didn't kneel down to propose to my wife and we have been married for 50 years and in those years, nobody has come to settle an problem between us.
"If you kneel down before a women to offer her a ring, you have conceded the headship of the family to her and that's what a lot of you do not know.
"You're being intimidated and enslaved by the women. Whatever excites you about a woman comes out from you. You are going to pay her dowry, it hasn't been reversed yet so why must you enslave yourself even before you pay for her?" he asked.