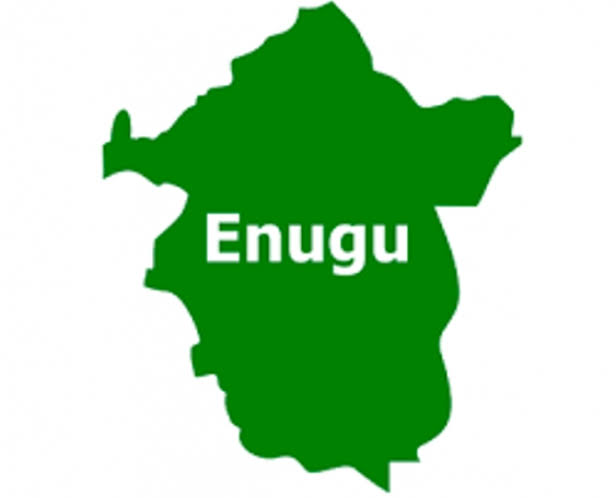 Enugu State Government, on Thursday, trained Primary Health Care (PHC) Coordinators in its 17 council areas on preparedness and response on COVID-19 at PHC centres and community level.
The one-day training, which is a train-the-trainers programme, was organized by the Enugu State Primary Health Care Development Agency (ENS-PHCDA) in Enugu.
Declaring the one-day training opened, the state Commissioner for Health, Prof. Ikechukwu Obi, assured that the state ministry of health would always support the frontline health workers at the PHC centres and rural areas to provide quality healthcare.
Obi lauded the doggedness and resourcefulness of the PHC workers in rural areas, especially as they show commitment and ingenuity to ensure that healthcare would be continually delivered in the face of some inadequacies.
"The PHC centres and workers will definitely get all the necessary support it requires; while I remain on this seat as the state Commissioner for Health.
"We will ensure that nobody is left out anywhere in the state as it concerns qualitative healthcare for all residents of Enugu State,'' he said.
The State Coordinator of World Health Organisation (WHO), Dr Ada Erinne, said that the training, which is a train-the-trainers programme, "is unique and timely at this COVID-19 pandemic time''.
"We are happy that this training is ongoing and it is good we step-up preparedness and response to ensure that the frontline health workers at the rural areas are well informed about COVID-19.
"It is good the PHC workers are equipped with the right and adequate knowledge as the pandemic gets to the community level,'' Erinne said.
In a goodwill message, Dr Chijioke Asogwa, Board Chairman of ENS-PHCDA, urged the PHC workers to be very vigilant and protect
themselves as they attend to patients.
Asogwa noted that the ENS-PHCDA do not want to lose any health worker,
adding; "If will lose health workers at the local frontline, we are already losing the battle against COVID-19''.
"With the pandemic gradually going into a community transmission; the fear of not being able to easily trace affected contacts effectively is here with us,'' he said.
Similarly, Dr George Ugwu, Executive Secretary of ENS-PHCDA, tasked the PHC coordinators and workers to redouble their efforts and ensure prompt information to COVID-19 taskforce and disease surveillance officers.
Ugwu, however, warned them "not to treat any suspected COVID-19 patient'' but quickly isolate the person and make the necessary referral and call for the patient to be handled over to the state COVID-19 team/taskforce.
"I will remind you that in times like these, we owe a responsibility to our people to inform relevant authorities when we notice anybody with COVID-19 symptoms or know someone who may have such symptoms,''
he said.
The executive secretary, however, commended Gov. Ifeanyi Ugwuanyi for his foresightedness and personal commitment to the training and re-training of PHC workers and ensuring that PHC centres are supported with necessary medical consumables.
He also thanked the Deputy Governor, Chief Cecilia Ezeilo, for her untiring efforts to mobilise resources and support for all issues touching on PHC centres and its workers in the state.
One of the beneficiaries of the training, Mrs Florence Egbuna, said that she had learnt a lot and gained new clinical knowledge about the COVID-19 pandemic.
Egbuna, who is the PHC Coordinator for Udi Local Government Area, said: "I have learnt to take more precaution and be able to have a knowledge of COVID-19 case definition, proper way of isolation and
channel to make quick referral''.
The training also featured presentation on thematic areas, which included Addressing Rumours on COVID-19; Key Messages and Frequently Asked Questions for PHC Workers during COVID-19 Pandemic; as well as Guidelines for PHC Workers on COVID-19.
Participants were also trained on how to hook-up onto Internet virtual communication and group meeting platforms.