Government at all levels have been tasked to prioritize children in the campaign against COVID-19 pandemic and disbursement of palliative items in the country.
The call was made by the Director, Save African Children on Social Vices Initiative, Reverend Jeffery Ramsey at Emene, Enugu, while speaking on the best ways to educate children and get them prepared to protect themselves against covid19 pandemic.
Reverend Jeff added that one of the best ways to keep children abreast with reality on ground is to get the COVID-19 awareness messages and survival tips down to them.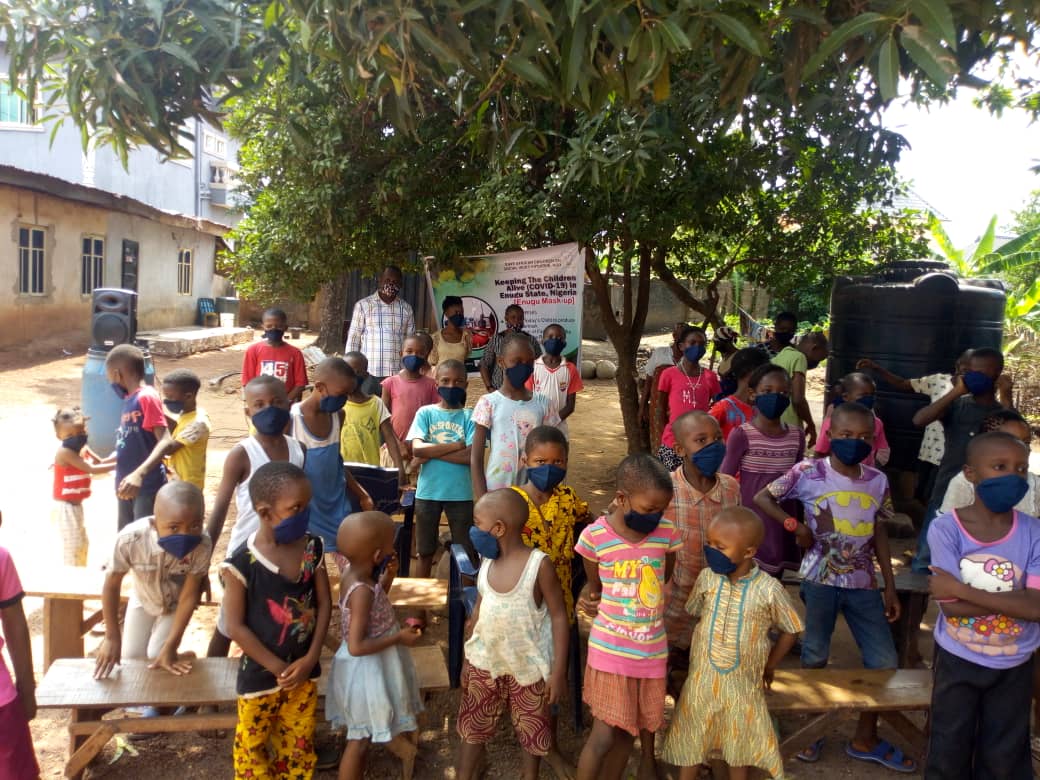 He said "providing palliative, if it is not family centered, will not be done right. For instance, how many families in the grass root will you really see talking about receipt of the palliative?
"We at Save African Children on Social Vices Initiative recommends that the government splits theese beneficiaries into three categories; the widows, the youths which should be split into two- unemployed and employed youths and the family in need.
"There are business that shut down, the families are not doing anything. If the government consider the widows, youths and families in need in their distribution of palliative items, it will really get to the grass root and make desired impact," he added.
He revealed that Save African Children on Social Vices Initiative as a non governmental organization has a campaign on provide palliatives to identified seven thousand families in need within Enugu state.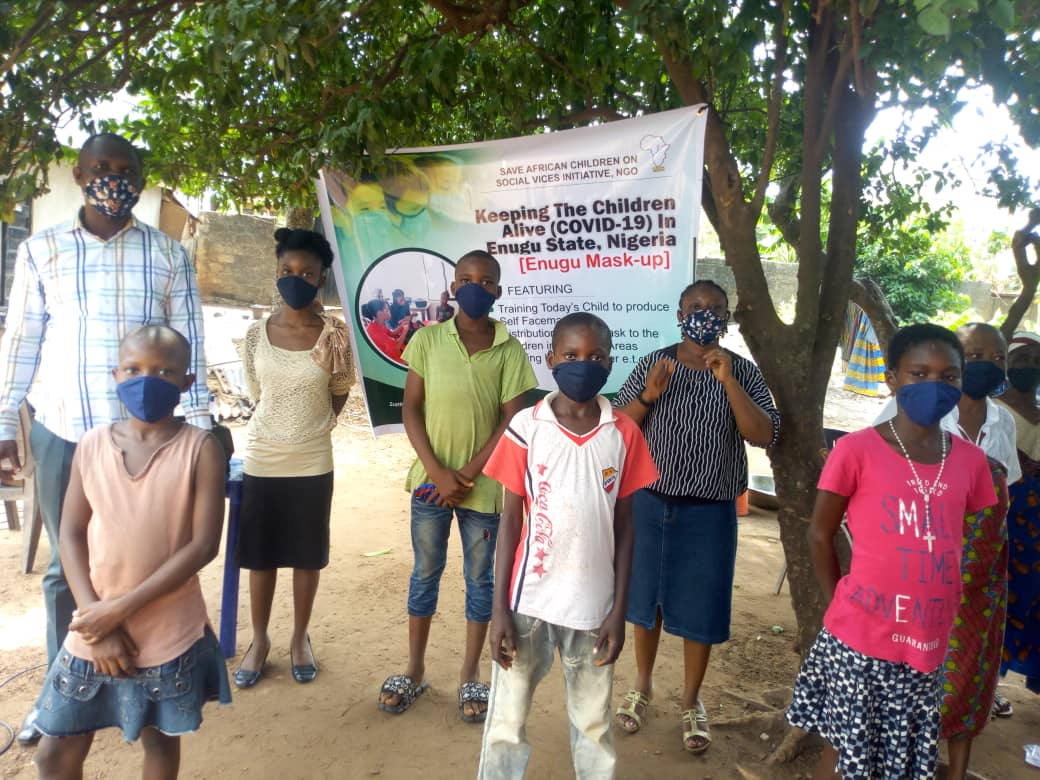 He called on Enugu state government, Political class, non governmental organizations as well as wealthy citizens in Enugu to help them raise the funds to provide for the targeted families.
At the event, the fifteen years old daughter of the Director, Emmanuelle Ramsey who trained other children on how to make face mask as well as hygienic ways of wearing it, noted that it gives her joy to train her siblings hence her courage to train other kids at Ogbulu, Enugu East LGA.
Emmanuelle said she was motivated by the need to get other children involved in the fight against COVID-19 pandemic and she's convinced she could do that through the application of her skills in making face masks.
However, the Children who benefited from the training on how to make face masks at Ogbulu Emene community, Christian Eloike and Kenechukwu Eze expressed satisfaction with the training and promised to make more face masks for their families.
In addition, the Chairman, Emene neighborhood watch, and a member of Traditional Ruler's Cabinets, Chief Peter Eze commended those behind the initiative to bring the kids onboard in the fight against the COVID-19.
Chief Peter Eze noted that the kids are happy after getting a free skill and called on the NGO to intensify her efforts in capturing other children across the state.
"It is important to note, that getting children on board in the fight against COVID-19 pandemic will go a long way in reducing their exposure to risk and improved hygiene at the family levels."