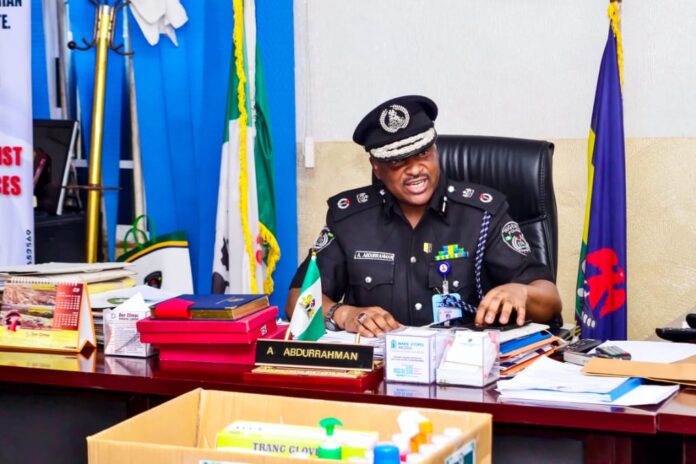 The police in Enugu state has discarded report of a purported rape of a girl in Nsukka area of Enugu State by Fulani herdsmen and enjoined the public to disregard the news completely. 
The command in a press statement signed by the PRO, ASP Ndukwe Daniel said the incident didn't happen in Nigeria, let alone in Enugu State.
The police said that their investigation revealed that the incident happened in "Papua New Guinea (a Sovereign State in Oceania) in 2018 and published by a Zimbabwean Online News Blog on November 6th, 2018."
Continuing, Ndukwe said that "the Commissioner of Police, CP Ahmad AbdurRahman MCPSS, MCJ, MNIM, while questioning why any sensible person(s) will intentionally and/or wilfully decide to spread such malicious, mendacious and damnable video/information that is capable of rousing tension and truncating the tranquility enjoyed in the State, has warned the poster(s) to desist forthwith, as the Command under his watch will not tolerate the peddling of such false and misleading information.
"The Commissioner has further directed the immediate launch of discreet investigation to identify and bring the poster(s) to book, to serve as deterrent to others, who may have been in the business of peddling such fake and inciting information, especially in these trying times of COVID-19 pandemic and the heightened incidences of sexual offences.
"Meanwhile, citizens of the State have been enjoined to remain law-abiding, verify and be sure that any information shared on social media platforms is genuine to avoid spreading falsehood capable of causing tension in society. They are also encouraged to promptly report anyone found or known to be peddling fake and malicious news to the nearest Police Station or call the Command's emergency hotlines on: 08032003702, 08086671202, 08075390883 or 08098880172."