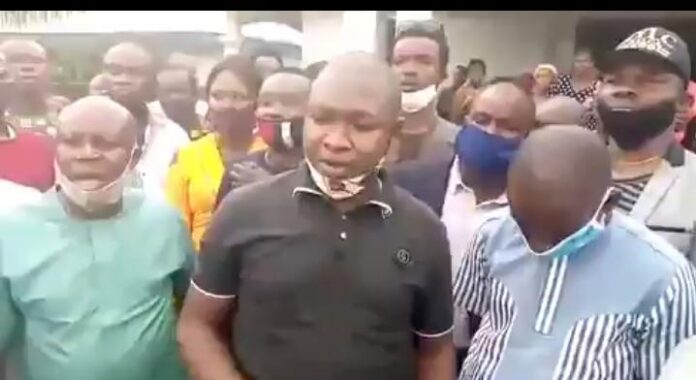 A video has surfaced online showing some angry youths of the All Progressives Congress, APC, dishing out threats to the government.
The youths in the video were seen warning the judiciary in the state which they accused of being Governor Wike's appendage to steer clear of the leadership crisis of the party in the state as any form of interference will spell doom for the state.
They also warned that should the judiciary do anything against their leader, the former Governor of the state and the Minister of Transport, Rt. Hon. Chibuike Amaechi, they will burn down Rivers state.
They also warned Senator Magnus Abe to be careful with his actions and avoid causing more harm to the party.
They called on the President, Muhammadu Buhari and all the security agents to caution the Rivers state judiciary not to go against their leader (Amaechi) because if they(judiciary) do, they will destroy everything in the state.
Watch the video below;