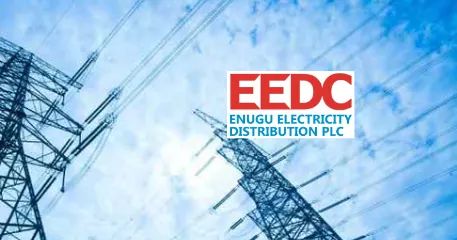 …Promises good service during the period
In commemoration of the Eid-el-Kabir celebration which has been declared for Thursday, July 30 and Friday, July 31, 2020, the Enugu Electricity Distribution PLC (EEDC) is wishing her esteemed customers a happy holiday, while assuring them of good services and technical support during the period.
This assurance was made by the Head, Corporate Communications, EEDC, Mr Emeka Ezeh, in Enugu on Wednesday.
According to Ezeh, arrangement has been made for all EEDC's Cash Offices to be open to customers during the holiday period between the hours of 9am and 3pm, so customers can visit to recharge their meters and also pay their electricity bills.
Customers are equally encouraged to take advantage of the alternate payment channels to make payment. These include the collection agent locations within their neighbourhoods as well as its Energy Pay (online) payment platform by logging on to its website (www.enugudisco.com). It is advised that receipts must be obtained for every payment made, with a complementing SMS alert confirming such payments.
"Our technical/operations team will be on ground at our respective District Offices to attend to faults that might occur during the holiday period', Ezeh assured.
Customers are therefore encouraged to make use of our 24/7 Call Center facility in reporting faults by simply dialing 084 700 100, or send SMS/WhatsApp to 0815 082 6060 and 0815 082 6061. Accident and Emergency cases are to be reported by dialing: 0815 082 4301.
EEDC remains committed to providing her esteemed customers with improved services, and wishes them an enjoyable holiday.
Emeka Ezeh
Head, Corporate Communications, EEDC