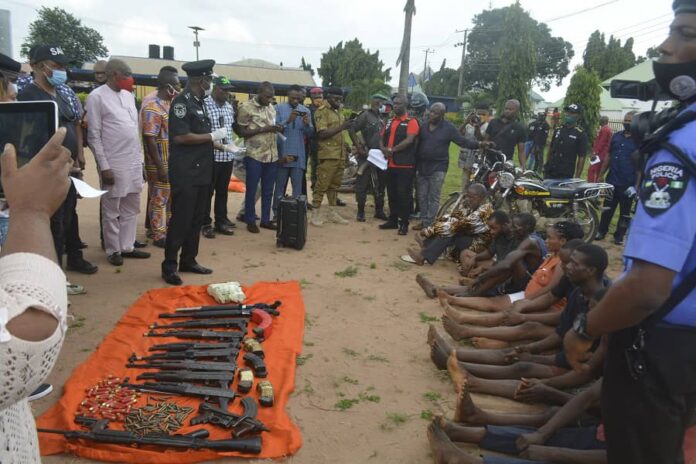 The Police Campaign Against Cultism and Other Vices (POCACOV) has commended the Community Oriented Policing approach of the commissioner of police Imo state Command, Isaac Akinmoyede leading to mitigating of cult related activities in the state as well as crime prevention and detection.
The commendation came on the wake of the recent of arrest of some suspects that have been wrecking havoc within the state and its environs.
The National Coordinator of POCACOV CSP Ebere Amaraizu gave the commendation on Monday 3rd August at the IGP M.A Adamu POCACOV Resource Centre, Enugu while reacting on the essence and importance of community oriented policing embarked upon by the Nigeria Police Force Under IGP Mohammed Abubakar Adamu.
According to him: "This requires building a strong partnership and confidence as well as trust between the police and stakeholders.
"It invigorates intelligence sharing and help in shapening the process of proactive policing."
Some of the suspects arrested through intelligence information gathering anchored on community policing are drawn from sexual and gender based violence related offences, armed robbery, kidnapping amongst others and with the recovery of various dagerous weapons.