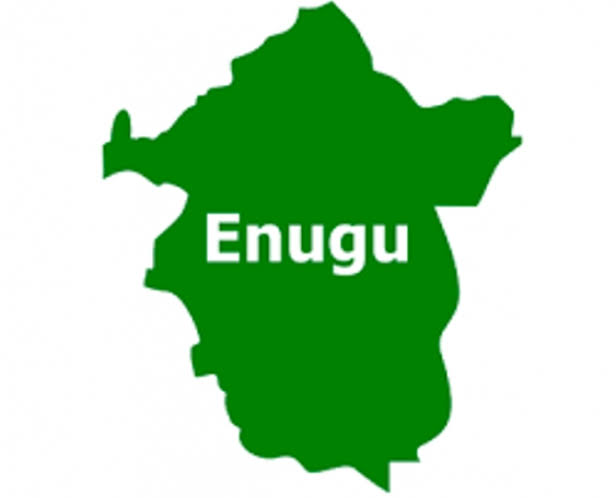 The schools in Enugu state, South East Nigeria joined other parts of the country that adhered to the resumption date approved by the federal government, January 18th.
Our correspondents that went round to visit some schools in the metropolis observed that the schools are observing the COVID-19 prevention protocols as stipulated by the National Centre for Disease Control, NCDC.
In some of the schools visited, the use of nose masks is compulsory from the point of entrance of the schools as the security men at the gates insists on "no face mask, no entrance."
Mr Udeh Nicholas, the Principal of Government Secondary School, Enugu who spoke to JOURNALIST101 correspondent said that the state government led by His Excellency, Rt. Hon. Ifeanyi Ugwuanyi ensured that all the schools resume in compliance to the laid down protocols and their school "provided buckets, water, liquid soaps and hand sanitisers from the gate down to all the classrooms.
"We ensured that all the students put on their nose masks while entering the school and in the school. The wearing of nose masks also applied to the teachers.
"Also, we ensured that all the classes were decongested to ensure that the students observe the recommended distance."
Mr. Udeh advised parents to allow their children come to school as strict measures are in place to ensure the safety of their kids.
The students were seen making use of the water to wash their hands with their nose masks on
At Government Technical College, GTC, Enugu,  the students were seen at the gate designing an artistic work that reads; "No Mask No Entry".
Similarly, the Mr. Ogiri Kenneth Okechukwu, the principal of Government Technical College, GTC, Enugu said that even before COVID-19, the school has been very conscious of their personal hygiene though the outbreak of the pandemic made them double their game.
"From the gate, you can see, there are taps everywhere. We have over over 25 taps in the school with running water from Enugu State Water Cooperation and q borehole in the school."
The principal commended the students for their compliance to the instructions which he said is very hight.
"The students are complying to the protocols, especially with the wearing of nose masks. I personally made some to give out to the students that might not come with any but today, I gave out just about 5."
He said that the school being a technical school, produced all the liquid soaps they are using and called all on the parents not to entertain any fear and allow their children come to school.
Some of the students that spoke to our reporter expressed happiness that they are back to school and assured that they will do as they are directed so they can protect themselves and their loved ones.