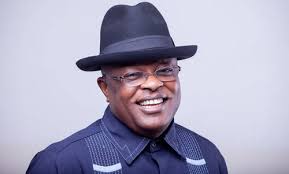 Where will politics of acrimony take us to? Where is democracy without freedom of speech? Pandemonium in Ebonyi as a young
growing popular writer in Ebonyi State, Nwoba Chika Nwoba Was earlier this morning brutally and dangerously attacked only because of the perceived feelings of writing against government in the state.
Nwoba chika Nwoba is an indigene of Ikwo LGA the
home town of the immediate past Governor of the state Chief Martin Elechi. I urge Ndi Ebonyi To embrace the people's movement
to actualise their political freedom than being into a state politics that will take them to nowhere meaningfully. Ebonyi poilitics is
the one I can never pray to participate because of its selfish and unfriendly nature. But the sanctity of human life ought to be
protected by all legal means. Biafra is our hope.
As written by Comr Nweke Cedric Ifeanyichukwu