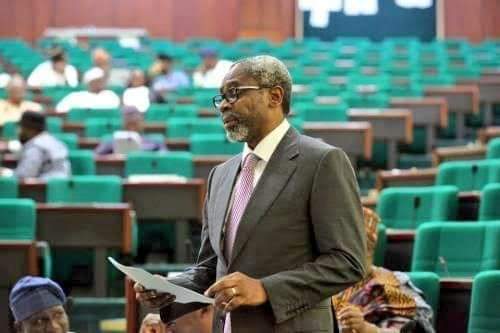 Femi Gbajabiamila is a fine lawmaker no doubt. I love his composure and gait. He says the right things and knows how to smile for the cameras. He has kept faith with the opposition and even led as the minority leader.
Of course he won't be in the House had he tried to defect. Lagos has one godfather and his loyalty to that one man has guaranteed him a record 5th term in the House. Now he's being primed to nick the top job.
I have no problem with Femi angling to be Speaker of the House. My problem is the way he's being imposed on the House on the wishes of one man who equates his interest as the interest of the party. My worry is that the independence of the House will be gravely compromised if the Speaker owes his loyalty not to his colleagues but to some man in Lagos.
With that man angling to take over power in 2023, won't we see a clash of interest if the President falls out of favor with that man?
Even more grave, with greater consequences than the issue of loyalty, is the character of Femi. Available records reveal that he was once convicted by a Chicago court and subsequently disbarred.
This character flaw contrasts markedly with the picture of the legislative poster boy that his sponsors would have us believe. In a regime that takes the fight against corruption very seriously, compromised men of questionable integrity are not exactly the kind of men we expect them to support for a position like this.
Femi's crime was duping a client to the tune of 25,000 dollars. He owned up to this crime and was said to have repaid the money. Some may wave it aside and say the man has become born again. But the same Femi was recently fingered by Hon Jibrin Abdulmumin when he was having a running battle with the House. He was accused of pocketing a whooping 1.2 billion naira in a racket.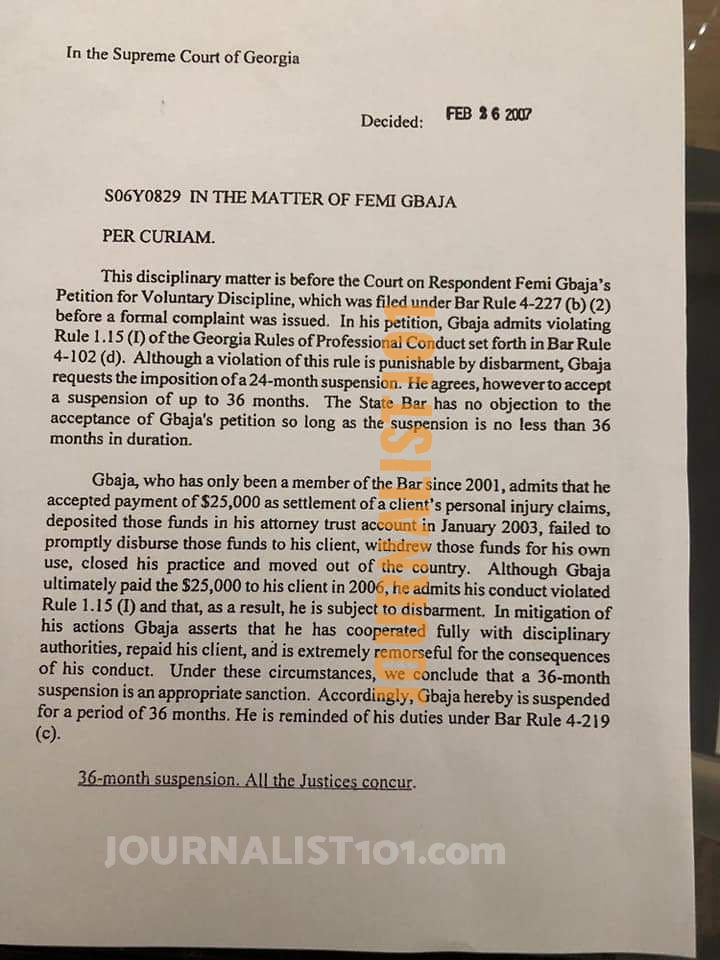 About that time, he forked out a whooping #50 million to gift his wife a car gift. It's unfortunate that the same Jibrin is now the Chief campaigner of Femi. Is it a case of coincidence or a case of goat that always goes after yam?
In climes where character counts in public service, I doubt that Femi will put himself up for this position. He may not even get the opportunity to run for office in the first place. But being a place where anything goes, Femi continues to swagger around town with an air of arrogant superiority. He won't even react to the rumors. He will rather regale us with tales of loyalty as if he's the only lawmaker that stayed with the opposition before it gained power.
Sacrificing character for patronage is a costly error that may come to haunt us. The Speakership is no throne to be inherited by a beloved son. It's a position of great responsibility that demands an equally great personality with unimpeachable integrity. We can't have a man of flamboyant appetite with shifty character to lead the House. It becomes worse when that man is the lame duck of another man, whose ambition and rabid appetite, is unrivaled.