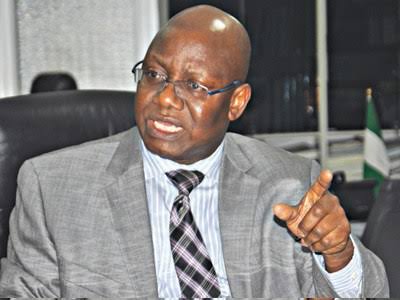 Though the incumbent governor of Enugu State is yet to assume office for his four years second term in office, the justle to take over the number one political office in the state is gathering tremendous momentum as political gladiators in the state have started scheming, plotting and developing propaganda that will suit their narrative.
Enugu State is one of the states where rotation of political offices especially the office of the Governor has been keenly respected. By the 2023 when governor Ugwuanyi from Enugu North Senatorial Zone must have completed his second term, the three zones in the State must have had a shot at the governorship position in the state.
Dr. Sen. Chimaroke Nnamani took the turn of Enugu East Senatorial Zone from 1999-2007, Barr. Sullivan Chime from Enugu West Senatorial held sway from 2007 to 2015.
In the light of the above, the call for the respect of zoning is generating a lot of controversy. While Enugu East Senatorial Zone is insisting that the next governor of the state must be from Nkanu extraction, the opposing force(s) is/are insisting that the rotation has gone round thus can start from any zone.
Former Commissioner for sports in Enugu State, Barr. Ray Nnaji fired the first Salvo when he said that "it is the turn of Nkanu to produce the governor in 2023."
Nnaji's assertions which were based on the principle of rotation elicited reaction from Hon. Ben Alukwu a frontline politician from Enugu West who claimed that the zonning has ended with Ugwuanyi.
In his recent interview, Ray replied to most of the issues raised by Alukwu.
His Words:
Ben has failed to understand that zoning has come to stay. Though it is not written but it's a convention that has been enshrined in the politics of Enugu State. Starting from 1999 when Enugu East produced Dr. Chimaroke Nnamani, thereafter Enugu West Senatorial Zone produced Barr. Sullivan Chime and then the current governor Rt. Hon. Ifeanyi Ugwuanyi.
Yes, the rotation has ended, but it has to resume from where it started which is Enugu East.
One fact Alukwu failed to understand is the fact that Enugu West constitute the minority amongst the three zones. They have five local governments while Enugu North made up of Nsukka people have six local governments. Enugu East made up of Nkanu has six local governments.
And the combination of Enugu East and North can always be be producing governor without even the contribution of the West. Because the constitutional provision says 25% of the votes cast in 2/3 of the local governments which is 12 LGA's. And if the two majority decides that rotation should be done between two of them, what we will be doing is that Enugu East will finish and handover to Nsukka, when Nsukka finishes they hand over to us. And the West will perpetually depend on us; they cannot win without the support of any one of us.
That is what Alukwu does not understand and that is why I was saying that the West should be very obedient and very respectful. Whenever the majority shows interest, what they need is to support the majority for the majority to say okay let us allow the minority to take. If not, if he is saying there is no zoning principle, what we needed to say is let us go and fight it out. The people we need to beg and go with is Nsukka we don't even need to beg with the West, we just go with Nsukka that we handover to them when we finish, and it will be going like that.
Q: But sir, Alukwu did not say there is no zoning. What he said is that …( cuts in)
Ray: He said it is open.
Q: He said it was not agreed where the zoning would start after going round. He is of the view that there should be a meeting to decide where the zoning resumes.
Ray: That argument is baseless. Because the arrangement on ground has taken care of that. After Enugu East it went to West and then to North, and it comes back to the East, to West again and then the North. It is now a convention and everybody will continue to respect it you don't need to come together and start discussion.
That's why I said , don't give room for fight because we the Enugu East have exercised enough patience. For 16 years, we have been without power and someone is coming now that it is our turn to start telling us stories. We are ready for the war. We are ready to fight and get the power. We have what it takes to get the power. Luckily the governor knows quite well that it's supposed to be our turn; he doesn't fault it at all. And if the minority is the ones faulting it, we will go with majority and sideline them for eternity.
And the West also fails to understand that they are not homogenous, like Nsukka and Nkanu. Because Greater Awgu and Udi/Ezzeagu they can't go together without majority supporting anyone of them. That is one thing they have failed to understand. No matter the amount of money you have, nobody from Nkanu can sabotage our chances. These are facts on ground. We are not boasting.
So if the West want power, what they need to do is to liaise with us so that at the end of the day we beg Nsukka to allow them take it. Because Nsukka is a majority that cannot be wished away.
Q: Was there anytime or any meeting where this issue of rotation was decided?
Ray: No. If there was a meeting it might be one of elders then who wanted to take over power from the military. People like Okwesilieze Nwodo, Jim Nwobodo and the rest of them…
Q: Is anything wrong with major stakeholders meeting to take further decisions on rotation?
Ray: let me tell you one thing, anything you are doing now without the governor of the state you are wasting time. If the governor says yes, let us have a stakeholders meeting….but I must tell you that the governor knowing fully well, the situation on ground, will not even like any other zone outside Enugu East to pick it.
So it's wrong to say it's open a lot of fight will come in and eventually Nkanu will win because we are prepared for the fight. We are over prepared. Nobody can joke with our own chance, nobody. We are prepared to grab the power. So the best bet is let them not allow us go into the fight because if we fight and grab it we will hold it and allow you to fight to get it from us. It will not be easy to be given out. But if you give us support after our tenure there won't be any fight; we will give it to greater Awgu….
Q:Alukwu also made reference to the fact that most of the people who upheld the rotation have left the PDP. People like former governor Sullivan Chime?
Ray: Let me say it clearly that PDP is Enugu state and Enugu state is PDP. The APC did the highest they could in the last election. So if you like get the amalgamation of all other parties against the PDP in Enugu state you are making a very big mistake. So once PDP agrees on zoning no party can alter it.
And please anytime they are making reference to Sullivan Chime as a power bloc it is a very big mistake.
Q: Why do you say that about a former governor?
Ray: Because he knows how he got the power. And we know quite well that Sullivan cannot win councilorship. We know the capability of all of us. We have stayed in this system to the extent that we can tell you the capability of each of us. No matter the amount of money he has he cannot move anybody. So, that he is in APC what impact did he make in the last election?
Q: So what do you advise as the way out of this?
Ray: My advise to Alukwu and the people he is speaking for- because i don't think he is speaking for the West, the best thing is for them to work with us so that they can take their turn at the right time.