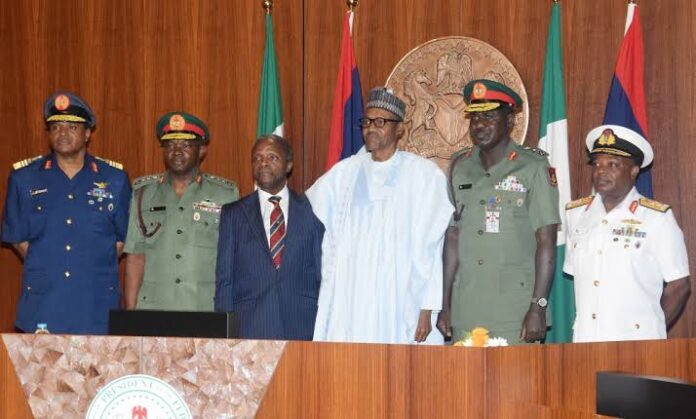 President Muhammadu Buhari has reiterated that the security agencies and law enforcement agencies in the nation are capable of safeguarding the Nigerians despite the security threats the country is facing.
The president made this known when he gave audience to a group, Zamfara Advocacy Group, at the state house in Abuja on Monday.
President Buhari said that the military and other security agencies are working round the clock to ensure those that are threatening the peace of the nation are brought to book.
"I assure you, I get daily reports from people in the field and traditional rulers. I also meet regularly with the leadership of the security agencies, and they have been directed to deploy their personnel to secure the society," he said.
President Buhari called on traditional leaders and chiefs in various communities to join hands with their locals to help security agencies combat crime.
The president also commended the new Governor of Zamfara state, Bellow Matawalle for his effort in addressing the security challenges the state is facing.