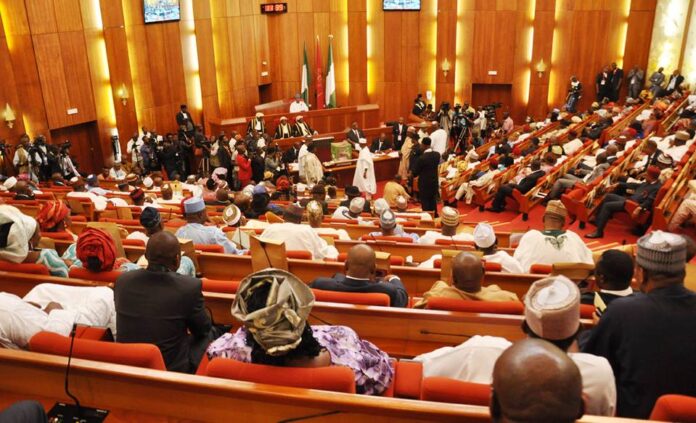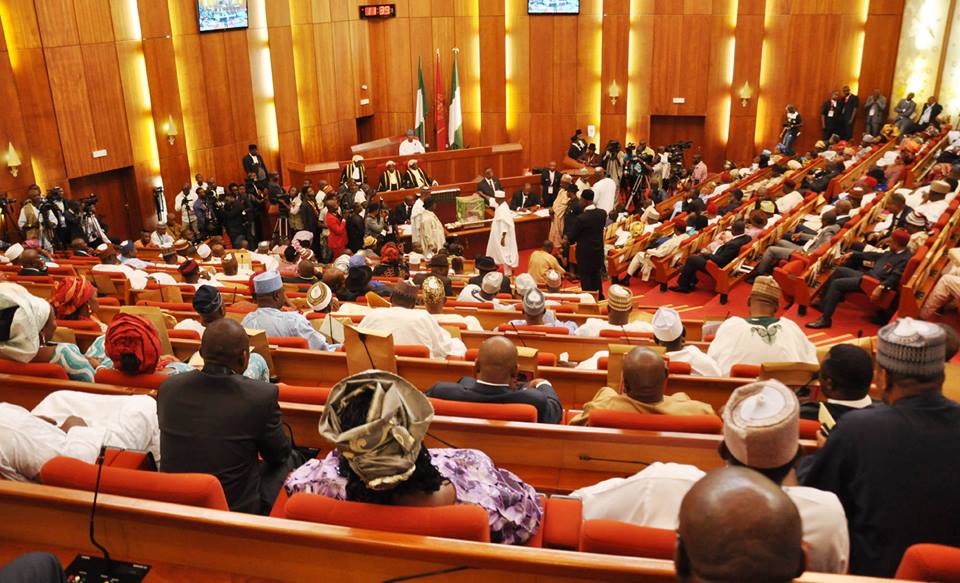 A heavy protest had rocked the senate few minutes ago following decision to elect presiding officers of the ninth senate by secret ballot.
Problem started when the clerk of the senate, Mohammed sani-omolori announced to the senate that they will stick to the 2015 standing order(secret ballot).
He said "No question shall be entertained and no motion shall emerge. But for the matter of respect, I think the question is whether I entertain any court order or not and the answer is no.
"Each senator will be called upon and a ballot paper shall be given to you and you will proceed to the cubicle, cast your vote and put it in the box. That's the procedure," Mr Sani-Omolori said.
It will be recalled that an Abuja high court had issued a judgment that the election should be by open ballot.
As at the time of this report, voting is said to have commenced as the senators are called one by one to cast their vote.