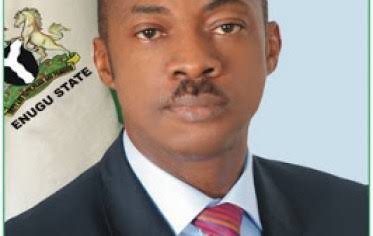 The immediate past Governor of Enugu State, Barr. Sullivan Chime has come under fire as the former Minister of aviation, Chief Femi Fani Kayode accused him of trying to create crisis for his successor, Rt. Hon. Ifeanyi Ugwuanyi in the state.
Writing via his twitter handle,  the former Minister who failed to give any detail how the former governor is trying to undermine the current governor, Chief Kayode also alleged that Chime is jeopardising the safety of many Igbos "by colluding with those that seek to enslave and destroy them."
"It is time that the former Gov. of Enugu, Sullivan Chime, stopped trying to create a crisis in his state.
"Apart from spending his time undermining Gov. Ugwuanyi, he is also jeopordising the safety of many young Igbos by colluding with those that seek to enslave and destroy them."
It is time that the former Gov. of Enugu, Sullivan Chime, stopped trying to create a crisis in his state. Apart from spending his time undermining Gov. Ugwainyi he is also jeopordising the safety of many young Igbos by colluding with those that seek to enslave and destroy them.

— Femi Fani-Kayode (@realFFK) August 15, 2019