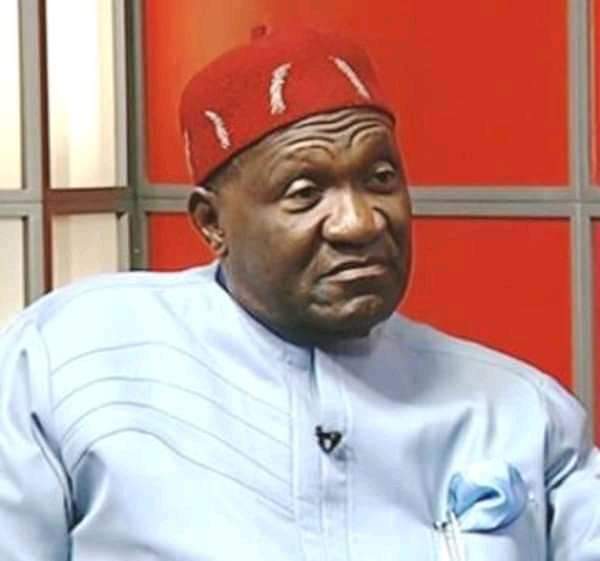 Consequent upon the incessant attacks by the Indigenous Peoples of Biafra (IPOB) on the President General of Ohanaeze Ndigbo Worldwide, Chief John Nnia Nwodo, it has become imperative to correct the erroneous impressions being mischieviously created by serializing his memorable quotes at different fora. This is purely for the elucidation of facts as they truly are.
In his inaugural speech on 11th January 2017 after being sworn in, Chief Nwodo stated clearly what he expected the relationship between Ohanaeze Ndigbo and IPOB to be during his tenure thus :
"This brings me to the rise of MASSOB and IPOB. Both organizations no matter how divided they appear in the public are basically motivated by the same sense of outrage and bitterness. Our young men and women can no longer tolerate a second class status in their own country. They can no longer forgive the President for arguing before he came into office that Niger Delta militants were meekly treated and tolerated by President Yar'Adua while Boko Haram was harshly treated by President Jonathan when his law enforcement agents literally open fire and maim and kill MASSOB and IPOB members.
They see how returnee Boko Haram members are absolved and rehabilitated while leaders of MASSOB and IPOB are incarcerated or mercilessly murdered. In their rage, they are becoming uncontrollable as they pass a vote of no confidence on us, their parents, describing us as cowards and compromised.
Because the older Igbos have seen war and its devastating consequences, they naturally hesitate to support any military action against the Nigerian State that might waste their children.
Because Ndigbo business class is heavily invested in Nigeria outside Igboland, they fervently believe in a united Nigeria even if marginalized politically.
Consequently, a polarization of Igbos between proponents of Biafra and proponents of restructuring of Nigeria exists. Both sides agonize in futility given the lukewarmness of the Nigerian leadership to either of their wishes.
This is a ticking time bomb !!
As President General of Ohanaeze, I intend to extend my warm hand of paternity to IPOB and MASSOB. They are my children. I shall never desert them. Their struggle is my struggle even if we do not completely agree with their methods. In warfare, there are two types of approaches : – coercion and diplomacy. I completely favour diplomacy. "
———————
If Chief Nwodo would on his first day in office identify with the cause IPOB is fighting for and vow never to abandon them, can anyone rightly accuse him of sabotaging Ndigbo or Biafra? Wherein lies the justification for IPOB leadership to brand him a saboteur ?
Just for the records!