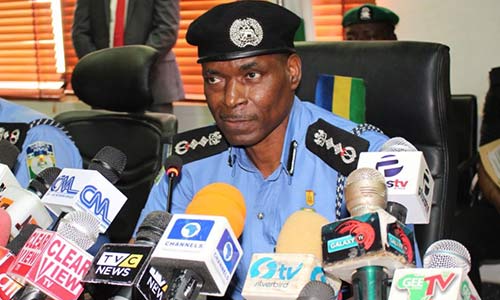 The Inspector General of Police, IGP Mohammed Abubakar ADAMU has been commended for various professional steps taken to ensure a hitch free enforcement of restriction orders with a warning for personnel not to trample on citizens Right.
The commendation was contained in a statement jointly issued by the National coordinator salute Nigeria Initiatives (Finger off the trigger) Amb Chielo Ojirika and the National Coordinator, Police Campaign Against Cultism and Other Vices (POCACOV) CSP Ebere Amaraizu on Thursday 2nd April.
According to the groups, the steps taken by the IGP has ensured that the rights of the citizens aren't trampled upon while enforcing the restriction order by the FG.
"We commend the Inspector General of police for the enforcement of restriction orders and with a caution to personnel involved in the operation not to trample on citizens rights."
The groups also commended IGP Mohammed Abubakar ADAMU on various steps taken to provide tight security around vulnerable targets such as medical facilities, shops, markets, Residential Areas, Financial Institutions, Automated Teller Machines (ATM) amongst others.
The groups advised the youths and other members of the public to continue to be law abiding and not to panic but to adhere strictly to the orders issued by government as well as various precautionary measures rolled out by Nigeria Center for Disease Control (NCDC) which is aimed at containing and curtailing the spread of the COVID-19 pandemic in the country.