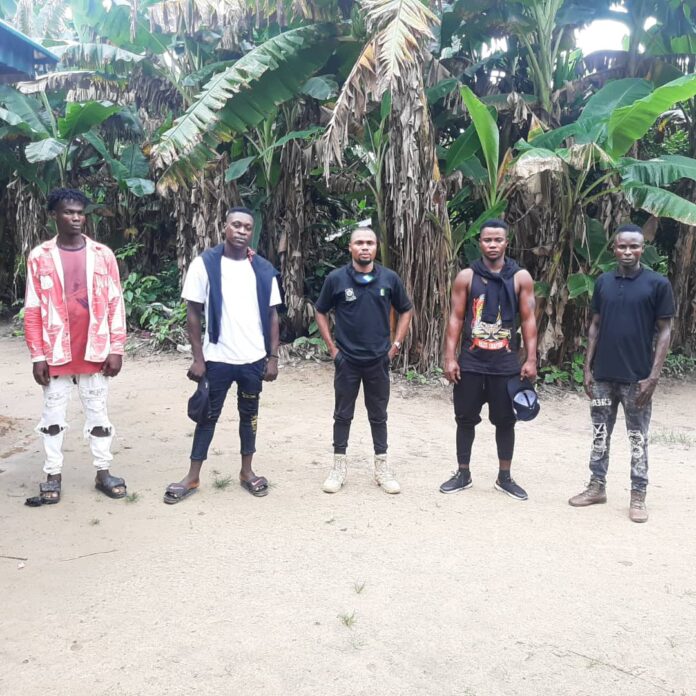 As Police Campaign Against Cultism and Other Vices (POCACOV) intensifies its nationwide campaign across the country, many cultists are renouncing their membership of various cult groups.
The recent is four members of the dreaded Eiye and Vikings confraternity that renounced their membership of the cult groups and surrendered their weapons in Delta state.
In his reaction to the development, the National Coordinator of POCACOV, CSP Ebere Amaraizu applauded the bold step taken by the repentant cultists.
Amaraizu said he's happy with the decision and the promise by the repentant cultists that they will not go back to their evils again but to work in collaboration with different stakeholders to ensure that others did not join and even those that joined denounce their membership and equally submit their weapons and embrace peace.
Amaraizu expressed his joy while interfacing with some stakeholders at the IGP MA Adamu POCACOV Resource Centre Enugu. He commended the dogged efforts of various stakeholders of POCACOV especially that of Amb. Austine Emuh- the president of the Anti Cult volunteer Corps (ACVC) Delta state and now a POCACOV Ambassador and working with POCACOV tools.
The National Coordinator, however, assured that "POCACOV has rolled out strategic campaign modalities for a robust and effective nationwide campaign against cultism, substance abuse, Sexual and Gender Based Violence, thuggery /violence(DABA) and other vices in line with the recent directives of the Inspector General of police IGP Mohammed Abubakar ADAMU.
"We are not relenting as we are intensifying on our campaign across the federation as we have a duty to save Nigerian children and youths from the claws of cultism and other vices," Amaraizu said.