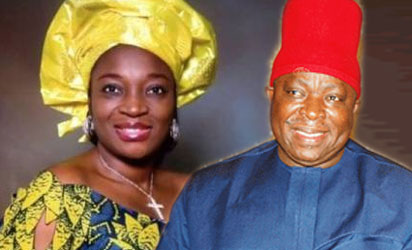 …as court of appeal affirms the election of Senator Uche Ekwunife.
The legal tussle for who represents Anambra Central in the red chambers has being led to rest as the Court of Appeal, Enugu division on Friday, upheld the election of Uche Ekwunife of the PDP thus dismissing the appeal filed by Victor Umeh and the All Progressives Grand Alliance (APGA), which sought to set aside the judgment of the Tribunal which earlier affirmed Senator Uche Ekwunife's election.
Delivering the judgment, the lead Judge, Justice Ignatius Igwe Agube dismissed the Appeal filed by Chief Victor Umeh and his party, APGA for lack of merit.
Justice Agube also stated that the nomination of candidates is a pre-election matter which is outside the mandate of the Election Petition Tribunal, hence the appellant has no business bringing the matter to the Tribunal in the first place.
Justice Agube also held that the Appellant failed to prove their allegations of non-compliance in the conduct of the election.