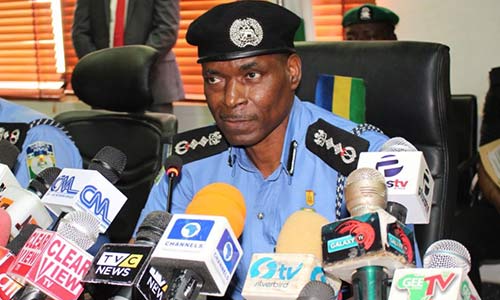 The Inspector General of Police, IGP, Mohammed Adamu has described Police Campaign Against Cultism and Other Vices (POCACOV) as a "transformatory tool" as well as "a community policing tool, a tool for for reform and a policy tool designed to set a new direction for the force."
The Police Boss who made this description in Enugu during the official opening of IGP M.A Adamu Resource centre (the operational base of POCACOV nationwide) on Thursday, also said; "POCACOV is a clear recognition of the fact that the police can't do it alone as it also recognizes the role other persons can play, will play and are playing in addressing the challenges of cultism."
Represented by the Force Public Relations Officer, DCP, Frank Mba, also expressed his satisfaction that student leaders are part of the campaign and believe it will signal a new dawn in the relationship between the police and the students at the organised level.
The National Coordinator of POCACOV, CSP, Ebere Amaraizu gave a brief rundown of the activities of POCACOV and how it wishes to achieve its objective.
In his remarks, one of the Stakeholders of POCACOV, Deacon Chukwudiebube Nwachukwu said; "POCACOV is all about sensitization and advisory." "It's meant to show the youths the other narrative and encourage them to desist from any cult activity as its a campaign devoid of force as designed by the exceptional Inspector General of Police."
Speaking on behalf of the students, Comrade Darlington Igwegbe assured the IGP that they "are a new breed of young leaders because they are progress oriented" and this made them to identify with POCACOV when they saw its agenda to see how the students can be of help.
Comr. Igwegbe also said they have come as student leaders, to partner with the police to see how the message of POCACOV can be passed to all the campuses.