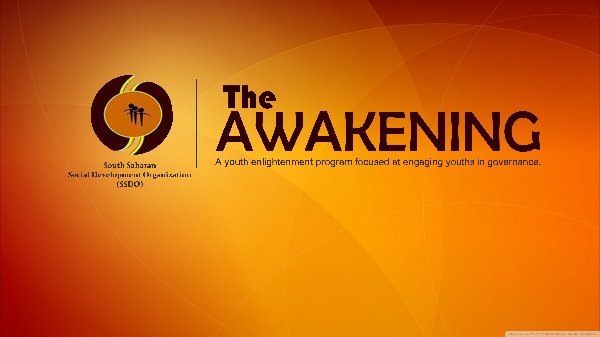 COVID-19: How South Saharan is Leading in the Conversation
At the wake of the outbreak of the COVID-19 pandemic, South Saharan Social Development Organization (SSDO); a non-profit organization whose primary focus is equipping women, youth and children with the social, health, economic, educational and political skills needed to survive and compete favorably in a vastly changing and urbanizing sub Saharan Africa through her radio programme "The Awakening" began sensitizing of the public on how to survive the pandemic.
In the weekly radio programme, the organisation tries to proffer solution to so many tropical issues as it relates to handling the pandemic.
In the month of May, the programme which is hosted on 92.5 Enugu Dream FM every Thursday by 2PM looked at the following topics; Healthcare in the Pandemic, Transparency in the Utilization of COVID-19 Relief/Support Fund, Economic impact of the Pandemic and Adverse Childhood Experiences and COVID-19.
During the discussion on 'Healthcare in the Pandemic' the resource persons; Dr. katchy Ugwa, Public Health Physician at Department of Community Medicine, UNTH, Enugu and Mrs. Igboamalu Nwadiuto, a Humanitarian and Health Worker advised the government to make more PPEs available to health workers as that will get them more equipped to confront the pandemic.
Dr Ugwa also advised the people to take the issue of cleanliness very serious and ensure that their hands are washed as often as possible as the hand has been identified as the major enabler of the transmission of the infection while Mrs. Igboamalu called for increased awareness so the people understand that COVID-19 is real but the good news is that it can be defeated.
Hamzat Lawal, the Chief Executive of Connected Development (CODE), spoke on "Transparency in the Utilization of COVID-19 Relief/Support Fund."
According to the activist, who has successfully led grassroots campaigns in over 40 African countries, transparency helps to build trust, it helps counter fake news, it also helps citizens to understand how the government is responsive and for citizens to also give back and build a sense of ownership in what government is doing.
Decrying the lack of transparency in the distribution process , Hamzat said; "We are not even sure how these palliatives were distributed. A lot of people are even confused because right now, one can't even differentiate between the palliative provided by the government and the one provided by the civil society.
He also disclosed that his organization has written to the relevant ministry to get accurate information on what is going on. "CODE has written to the office of the ministry of humanitarian affairs citing the Freedom of Information Act. In it, we are asking them to give us accurate information on how much that has been mobilized, disbursed and for what purpose."